Operation Fallen Lotus – Combat Night Ops at Tuddenham
Sat, 25th November @ 19:00

-

22:00

£15.00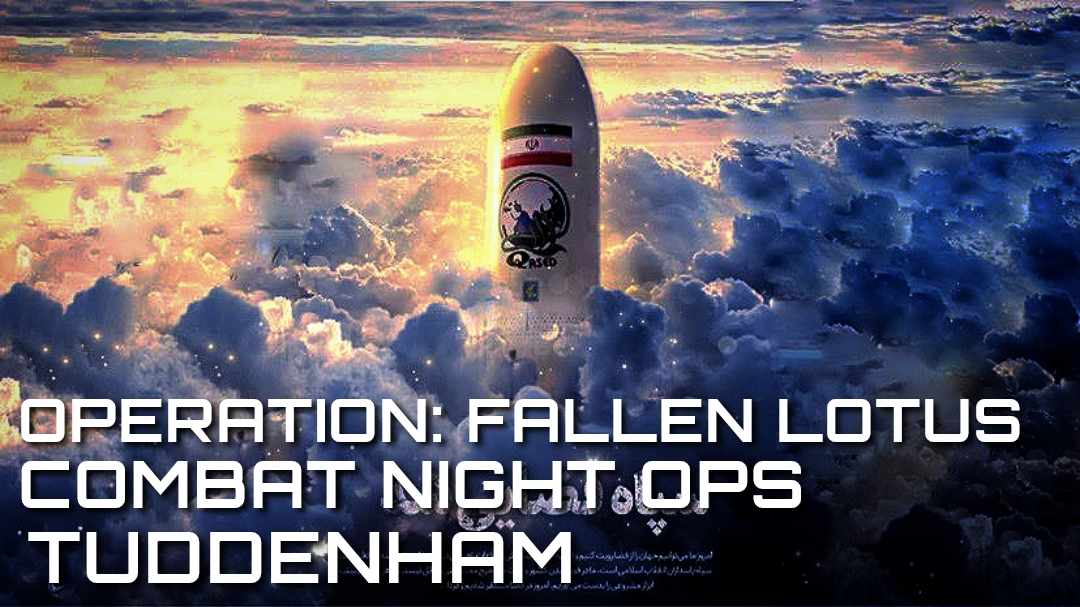 Gates on at 17:00
Briefing at 18:30, Game on at 19:00
Spaces are limited.
A torch is recommended.
Think you've experienced everything at airsoft?
Think you know the site like the back of your hand?
Think again.
Night games are a chance to experience airsoft, and our site like you never have before.
We are not offering rentals for our night game.
These games are SINGLE SHOT ONLY (including LMG's) so please plan your loadouts accordingly.
Tracers and tracer ammo will be available to purchase in our shop
Night/thermal vision is fine to use.
NO LASERS OF ANY KIND (YES THIS INCLUDES IR LASERS)
The Story
Operation Falling Lotus 26th August 2023
Caspian Hyrcanian Forest
Over the recent years Iran's power projection in the middle east has grown exponentially and now with its application to BRICS accepted, has seen major cooperation with Chinese and Russian investors. After the successful US drone strike eliminating Qassem Soleimani, Iran and American relations have soured even further.
Iran has vowed to strike back at the US and its regional allies. Iran has now become a very real threat. The CIA has expanded its SIGINT and HUMINT efforts in the area and Iranian weapons development has been tracked making large movements around the Hyrcanian forest region along the Caspian sea.
US intelligence has strong leads to hypersonic capable chemical and nuclear weapons development from installations in the forest. Should development of these delivery systems be allowed to continue Iran will become the leading military superpower in the middle east, compromising US middle eastern affairs.
JSOG has approved CIA command to deploy ground assets. Due to the declining geopolitical situation conventional forces are not to be mobilized. The CIA Special Activities Division instead has been tasked to disturb production and detonate Iranian hypersonic WMD equipment along with conducting SSE on all site to find any files/research of manufacture .
Drone footage has revealed a heavy Islamic Revolutionary Guard Corps (IRGC) presence around the facility with a IRGC garrison on standby. Mission failure will result in a rise in tension or potential conflict between both NATO and Chinese/Russian alliances.
CIA Special Activities Division – Multicam / Tan Based Patterns
Islamic Revolutionary Guard Corps – Green Based Patterns
Related Events