Operation: Dead Drop – Filmsim at Tuddenham Sun 19th November 2023
Sun, 19th November
£25.00 – £50.00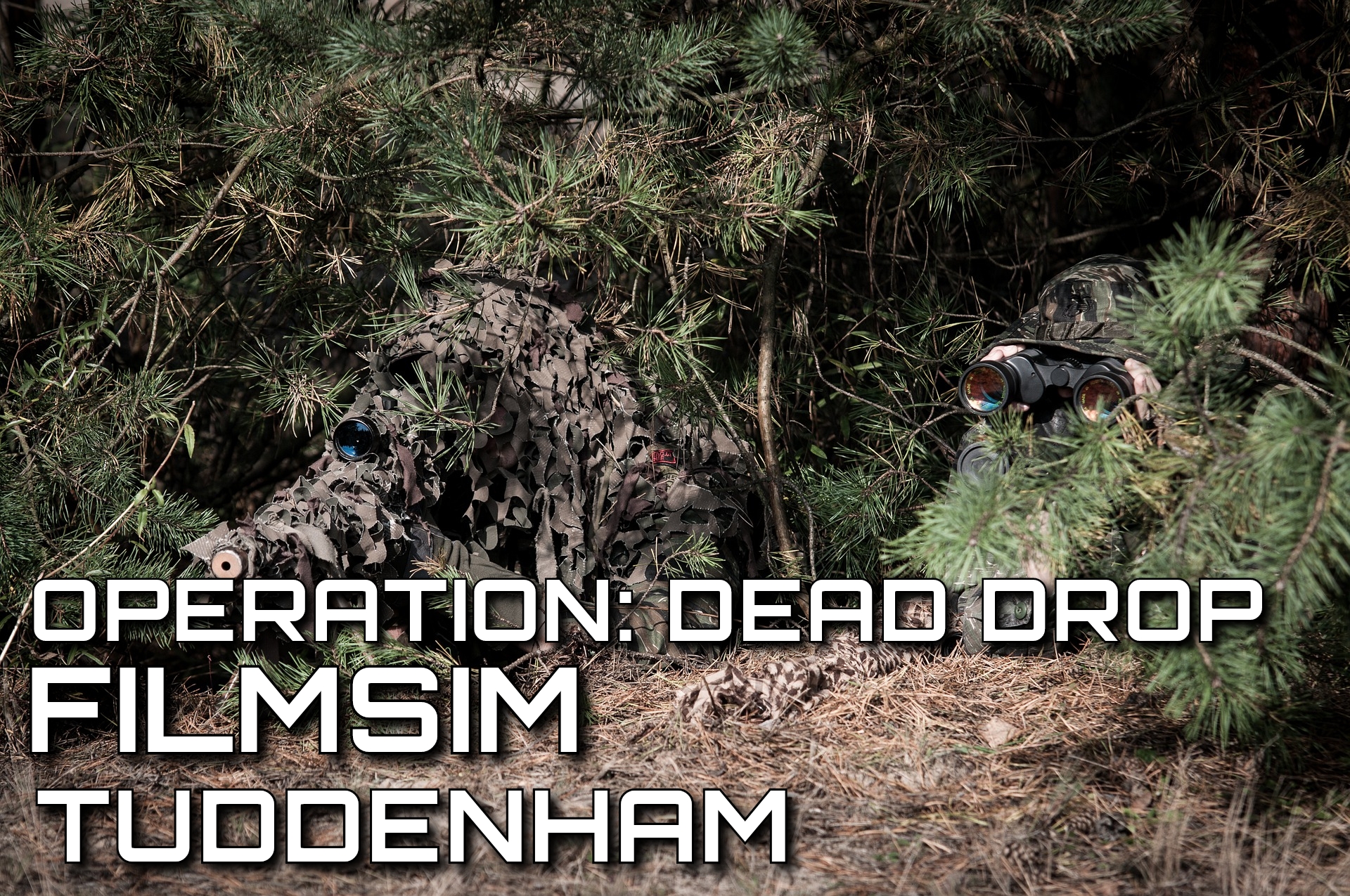 For the full filmsim rules please follow the link – Filmsim Ruleset
Special offer! Play Saturday and Sunday for only £40.
The Story –
Operation Dead Drop.
November 2023
The Global Operations Division (G.O.D) have become aware of yet another attempt by the New World Order group, 'Pariah' to destabilize yet another small country to help their criminal exploits. A Black Cell group of the G.O.D. have managed to put themselves into the Government defence of Koranga, a south Asian country that managed to break away from China is 1963. Koranga's main export is Olivine Sand. With many uses, the one that is of real interests is its use in high temperature cement. With a melting point of 1800 C, it is used to make molds for currency. '
Pariah' has been linked to two major military Coups since 1983 and both have endured with a military commander as president. Koranga's president, Hoyd Kang reached out to the G.O.D. in October 2019, but the pandemic halted many operations, including Dead Drop. Since 2022, President Kang has been challenged by his military advisor, General Hoyi for his presidentship, Hoyi claiming that Kang's refusal to deal with a western conglomerate giant was a sign of weak leadership as the conglomerate was willing to take all the Olivine Sand produced by Koranga. Since 2022, Kangs administration has been target by the Tong, a Chinese mafia organisation who have links to 'Pariah'. G.O.D. can't ignore this as many countries benefit from this export and it would mean Koranga breaking trade deals that would have a serious knock-on affect in the stock market.
Operation 'Dead Drop' is a go, with Black Cell leading a Korangan security team against several HVTs that need to be removed quickly before an attempt is made on General Hoyi. G.O.D. have 24 hrs to try and remove this threat before Hoyi gets a chance to respond with a military Coups.
Related Events