Skirmish at Tuddenham Sun 25th September 2022
Sun, 25th September
£15.00 – £50.00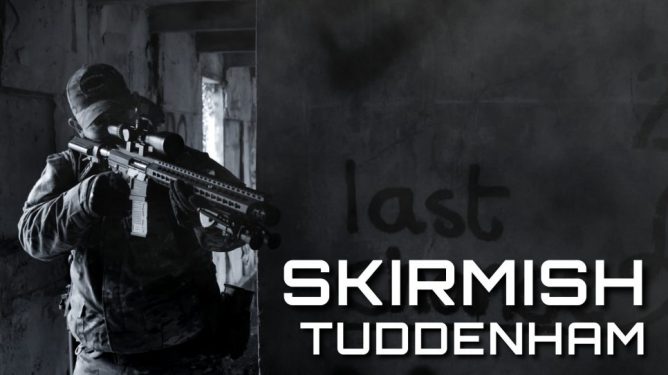 Gates open at 0800 - please arrive before 0900.
Please allow enough time to book in, get set up and chrono guns
BEFORE
0930.
We
START
at 0930 and finish around 1500 with a break for lunch in the middle.
ALL players MUST now bring a completed
consent form
with them to ALL games. This will replace then sign in sheet and is intended to speed up the arrival process as well as reduce contact. Under 18s need to use the new form now.
Skirmish days at Gunman are suitable for all levels of airsoft player, but are especially aimed at new or casual players.
The games are short (usually between 30-45 minutes each), with simple objectives and plenty of trigger time.
Minimal time is spent out of the game when you are shot – simply return to a respawn point, and re-enter the game, meaning you spend most of your time enjoying the game instead of sitting in a dead zone.
You may bring whatever type of airsoft gun you like including fantasy and two-tone guns as long as they do not exceed the site power limits.
Team ID is achieved by coloured armbands, you may wear whatever you like.
A selection of snacks, pot noodles and hot & cold drinks is available at lunchtime.
Walk on tickets are £25 with £15 being paid when you book online and the remaining balance (£10) to be paid on the day. Our rental packages are available at £50 and are paid in full when you book online. If you have any questions please do not hesitate to get in touch.
Related Events