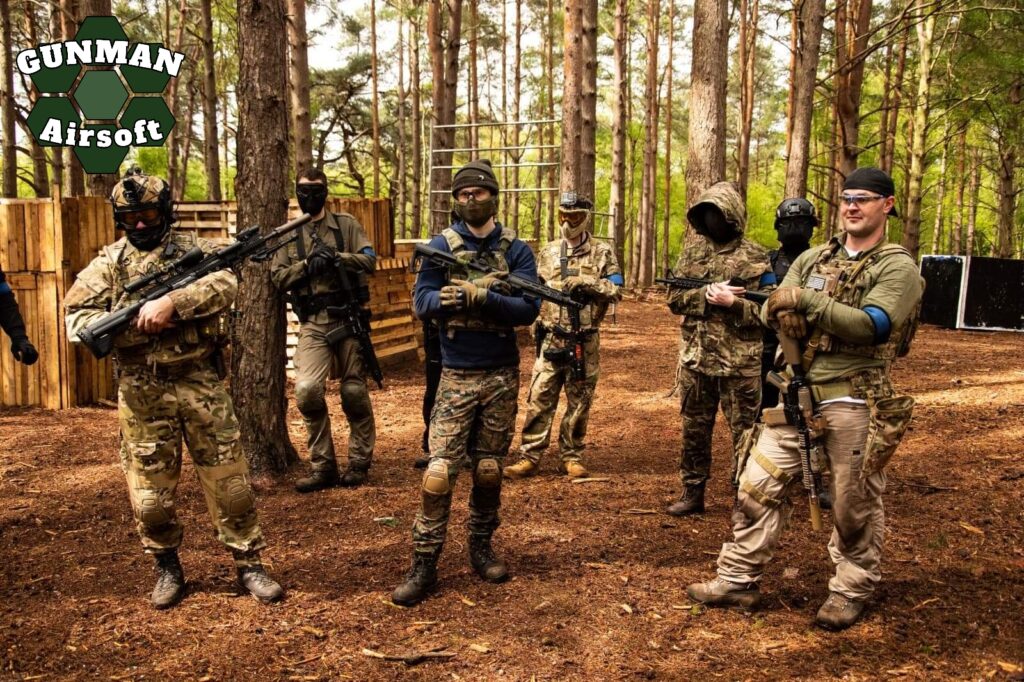 We currently have very limited weekend availability for private games. Please contact us for full details well in advance to permit us to carry out a full COVID-19 risk assessment for your specific needs.
Gunman Airsoft is pleased to be able to offer private experiences ranging from small groups of friends through to large, corporate events.
In addition to the sites which we regularly operate on, we have access to various locations across the UK. We are also one of the few airsoft events companies who are insured to operate anywhere in the UK, meaning we could even bring an airsoft experience to your workplace!
Pricing
The cost of running a private event for you will depend on location, date & time, number of participants and the type of experience required. As such we ask that you contact us as early as possible with as much detail as possible in order to give you a custom quote. All private and corporate events are tailored specifically for you and your group's requirements.
The pricing below is designed to give you a rough idea of costs before you contact us and assumes the following:
The event takes place on one of our home sites
single day – 08:00 arrival and 15:00 finish
Up to four hours of game time
Games can be tailored to your specific requirements.
Rental gun, eye/face protection and ammo are included.
Participants are aged 12+
Food can be provided at additional cost
Prices start from £1,000.00 for the day.
For more details please email us at enquiries@gunmanairsoft.co.uk
Please remember to include the site you are interested in, the number of people and some dates!